SAFETY ELEMENTS
SAFETY MOTORCYCLE GARMENTS - OR HOW WE CAN PROTECT YOU WHEN YOU FALL DOWN OF YOUR SWEETHEART SADDLE
Those who have not experienced the taste of asphalt or gravel because of their motorcycle fall probably do not focus on the safety elements protecting their skin. Let´s have a look at a few crash test pics showing how quality motorcycle garments can help you.
As active motorcyclists we have fallen a lot . And as MBW motorcycle garments designers we are trying our level best to introduce to our customers the most effective protection for reasonable price
MBW motorcycle protective clothing is presented by these safety elements:
Other sophisticated materials
---
Protective seams
Protective seams are designed to resist all kinds of abrasion.
MBW motorcycle clothing disposes of protective seams in accordance with ISO 4916 Norm.
The aim of double and triple protective seams is to keep the clothing together in case of fall and visible seams abrasion. In the pics the rider Martin Frank (Rikimoto Team) tested MBW leather suit seams resistance. The photos were taken during the Czech Endurance Cup 2009 in Brno. Martin fell down of his motorbike in 140km/h speed. The leather suit as well as Martin´s helmet are displayed in MBW shop in České Budějovice
What is the motorcycle clothing seams ISO Norm?
Scheme of double protective seam with hidden stitching (highlighted red)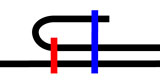 Scheme of double protective seam with double stitching - the most common protective seam used for MBW clothing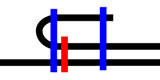 MBW Shark leather suit with double stitching abrasion.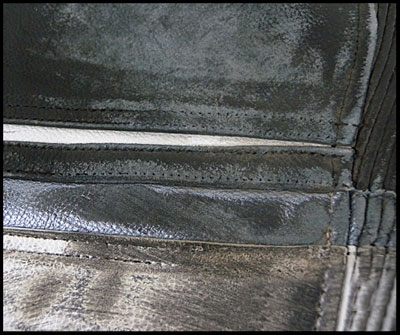 Shark leather suit IS NOT unstitched thanks to double protective seam with hidden stitching.
Scheme of triple protective seam with hidden stitching (highlighted red)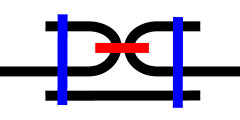 Shark leather suit - knee.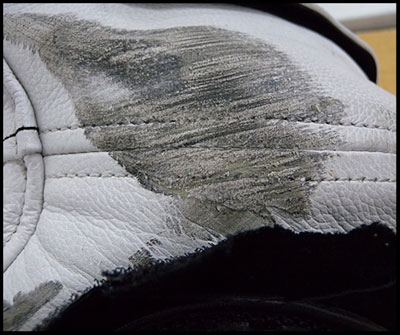 The abrasion of triple protective seam.
As you can see double and triple protective seams are absolutely crucial for rider´s safety. Therefore, MBW focus on this important safety element. On the other hand, not only protective seams make the clothing safe. Let´s have a look at other equipment increasing the safety.
---
MBW protectors
MBW protectors protect rider´s knuckles in case of fall. They are designed to lower the impact. They cannot be broken or deformed. Their resistance is set by strict European Standards (EN 1621). Winner, Softac and Zumatex brands belong to well known protectors designing companies and their protectors can be found in MBW clothing as well.
How can you be sure of protectors quality?

Every CE certified protector must be marked by "CE" and labelled.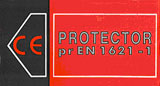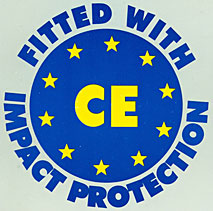 Concrete types of protectors used by MBW
Knee protector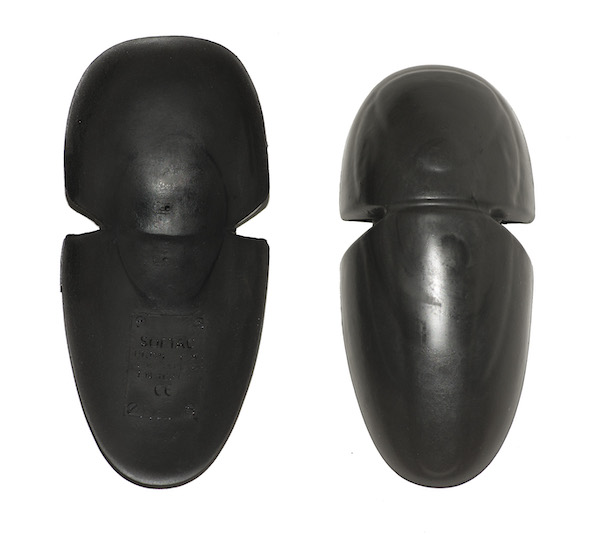 Optiona Inner back protector CE 1621-2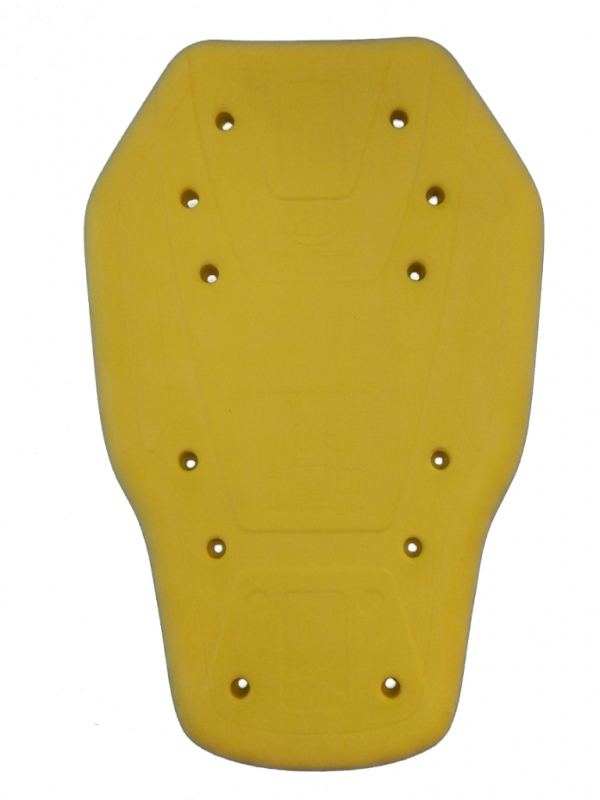 Shoulder protector
Elbow protector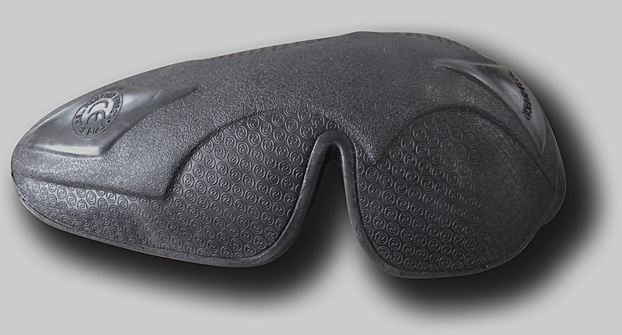 I All protectors in MBW clothing are removable to make the garments more comfortable during longer walking trips. They can be easily cleaned as well.
---
WE GO FURTHER THAN EUROPEAN STANDARDS DEMAND!
We also use outer protectors testing by the State Testing laboratory in the Czech Republic. These outer protectors increase the impact and abrasion resistance 1,8x!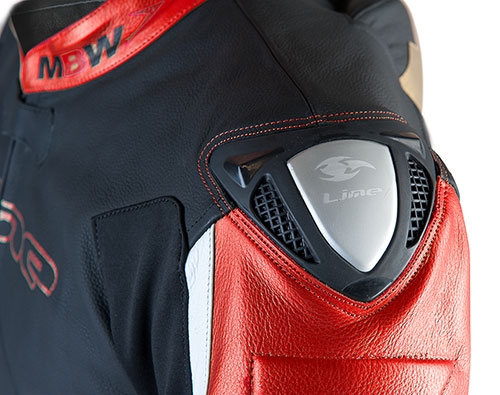 ---
The State Testing Laboratory tested
The State Testing Laboratory tested MBW back protectors as well. The back protectors are labeled with certification labels.
Certification labels

---
Reflexive materials
One of the most important issue regarding motorcycling is visibility. Therefore, MBW clothing is equipped with reflexive materials (Schoeller, Dynatec), reflexive logos and printing.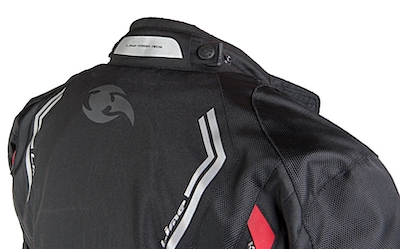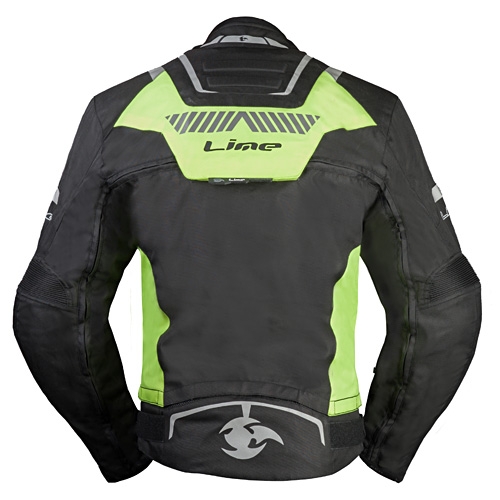 ---
We assure you that we make our maximum to protect you on your motorcycle rides. In each clothing category you can find detailed pics regarding the protective equipment of each design.
Let´s have a look and chose your new safe MBW motorcycle clothing.
In case of any question feel free to contact us.