MBW VOUCHER 1000,- Kč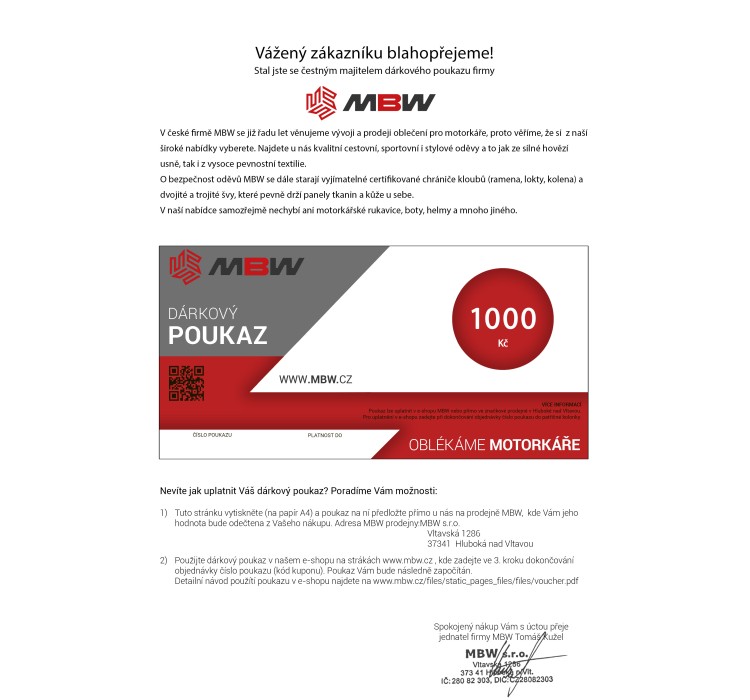 Product code

2600

Producer

MBW
In stock
Description
MBW voucher can be delivered only to email box.
The payment method can be chosen to suit.
Real look of the voucher is displayed in the detailed photo. It fits to A4 paper print.
Follow the usage guidance printed directly on the voucher.
Validity of the voucher is 1 year.
IMPORTANT: order MBW voucher separately from other MBW products, please. More than one voucher in one order is allright.